Closing out 2022 and Blade Show West Recap
This week from the bench...
Closing out 2022 and Blade Show West Recap
The last couple of months of each year are always a good time to reflect on the past year. It's a time when you can evaluate what you've done and be proud of your accomplishments. It's also a great time to recognize where you've fallen short and make the corrections needed to bring you back on course. In both your personal life and your business, there's usually plenty of room for improvement. The same is true for us here at Schenk Knives.
When we first started in this industry, most of our business was OEM (original equipment manufacture) for many other companies. We made knives that never carried our brand or logo, and helped many knife companies gain recognition in the industry for producing high-quality hand-made, and American made knives. When we went to knife shows across the country, including Blade Show Atlanta, we were always meeting with other companies and looking for new OEM work.
A few years ago, we course corrected by developing our own brand and started making a line of hunting, EDC (every day carry), and tactical knives. It took a couple of long years to work out some of the designs, but we introduced them to our local market of hunters, guides, fishermen, and ranchers. Once we were confident that these models were what our customers wanted, and we were proud of, we started a website and began selling Schenk Knives all over the world. We will do OEM work, but have focused more of our time and attention to building loyal OEM customers and our own brand.
In October, we found ourselves in Salt Lake City, Utah at Blade Show West.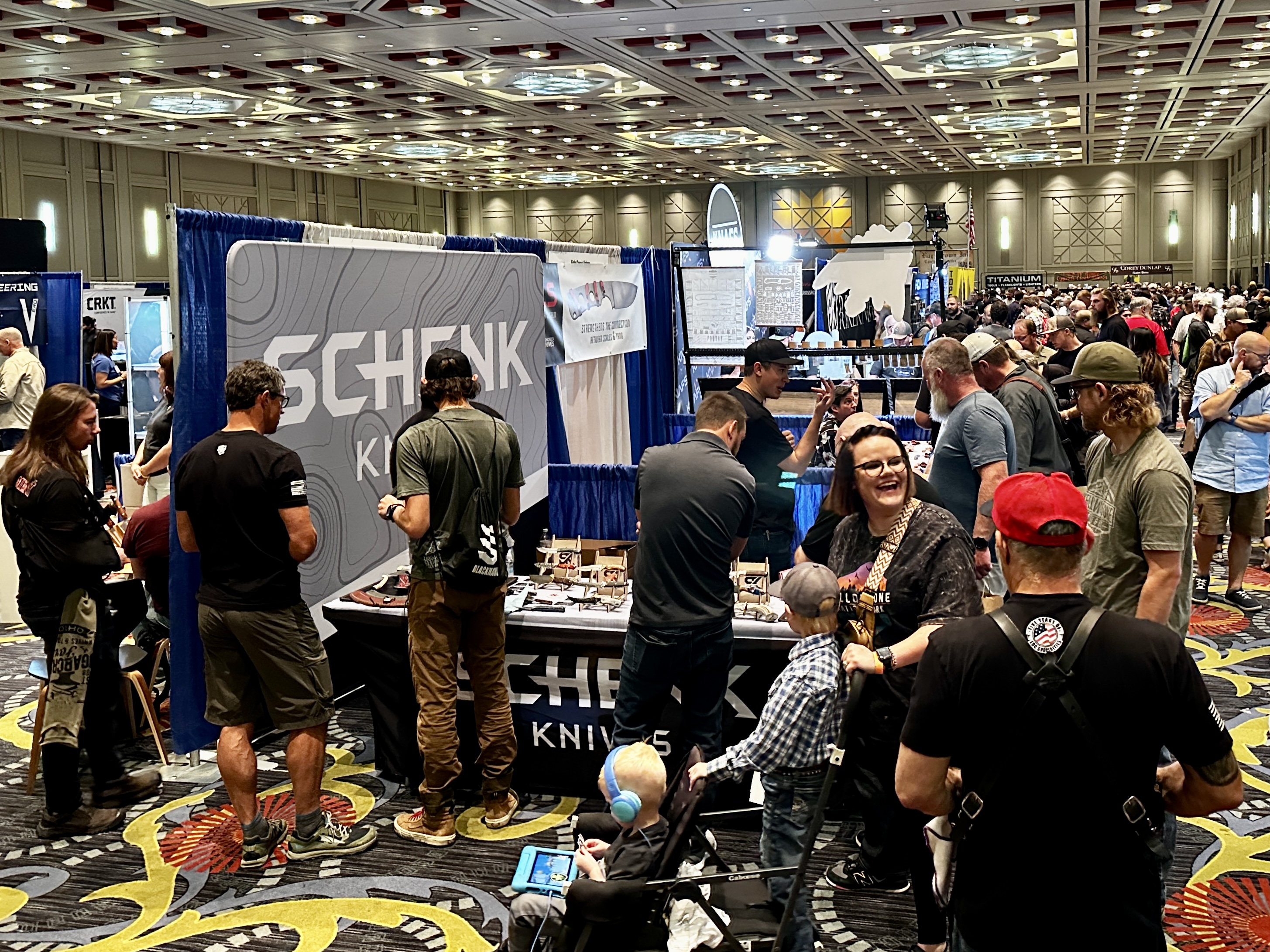 It was the first time we've ever attended a Blade Show as a vendor, and it felt good to be on the other side of the table. We received a ton of praise from everyone that visited the booth. It was great to have the attention of the customers that stopped by and picked up a knife. We were especially stoked when our industry peers dropped in and got excited about the knives we had on display.
There were lots of oohs and ahhh over all of the custom knives, but some of our production knives made the highlight reel too. The Ally, designed by our very own Dylan Tanner, Osprey, and Element were three of our production knives that were a huge hit with passers-by, our customers, and other makers and vendors.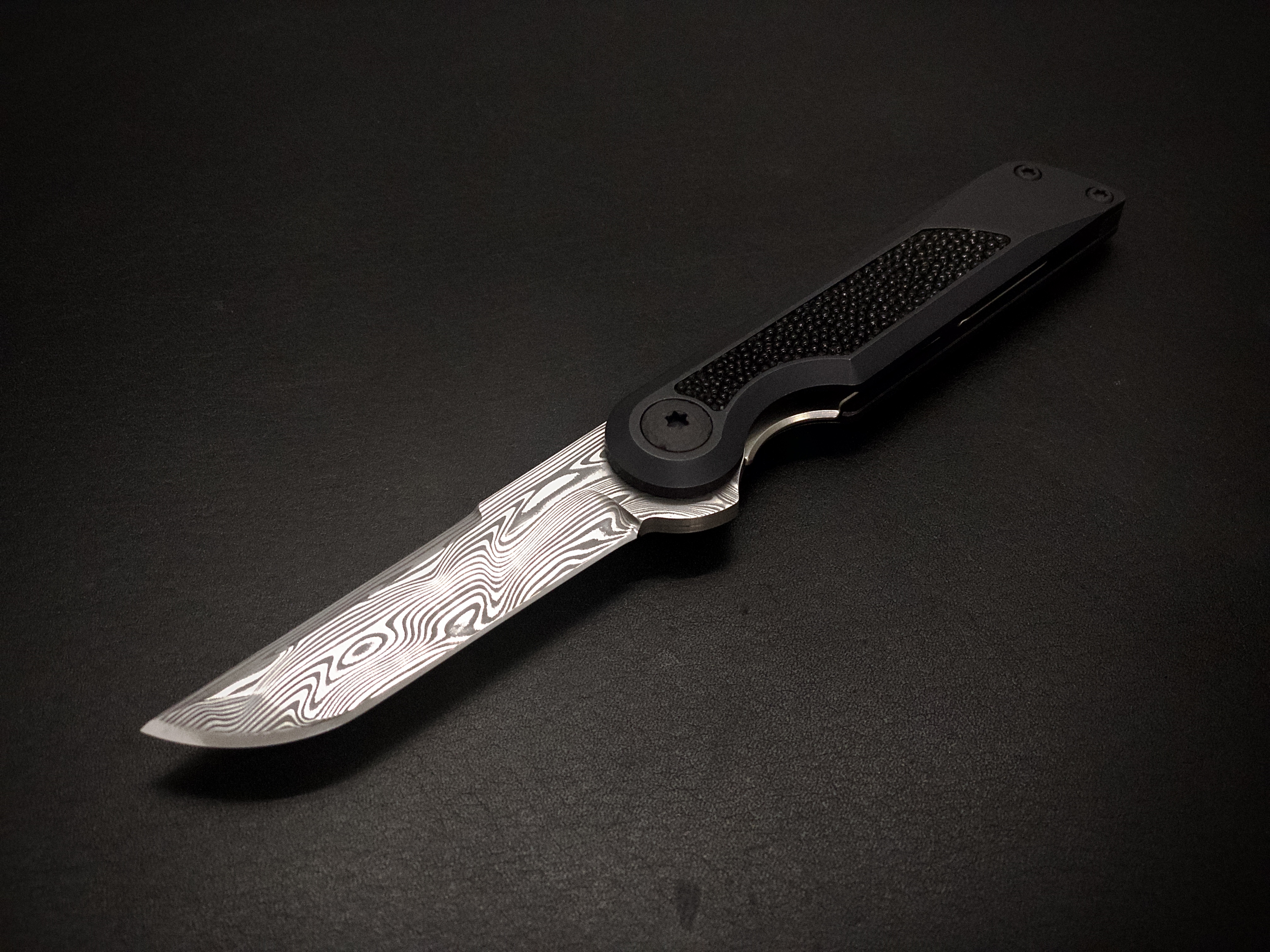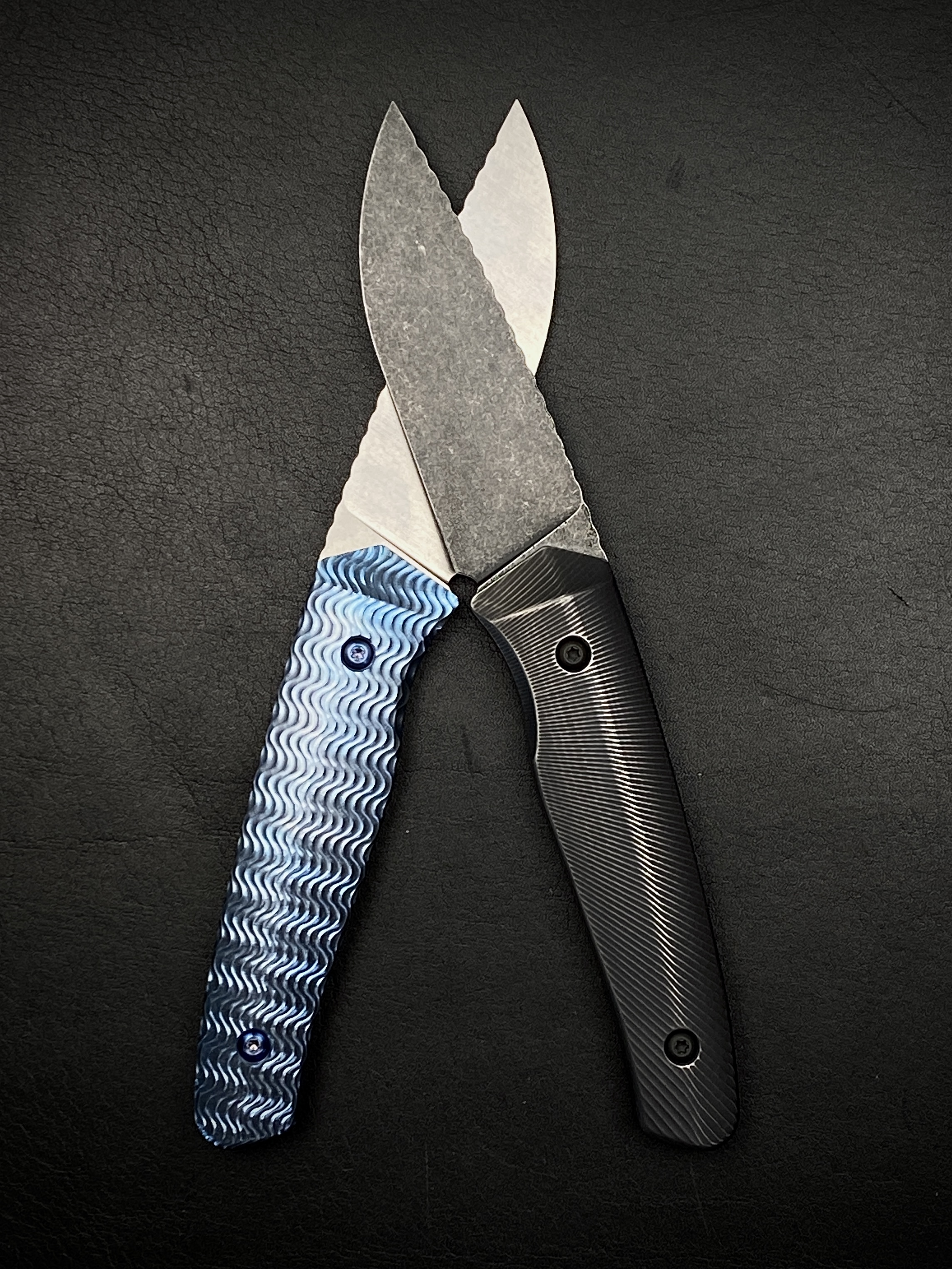 Each of the models have different features and really deserve their own blog post respectively. Keep an eye our for future posts about each of them.
Speaking of future blog posts...we'll introduce you to one of our new authorized dealers, Archery Idaho. Patrick and his team have put together the best archery pro shop in Southeast Idaho. We'll also talk to our CEO, Zane Schenk, and get a low-down on a new product line that will come to market in Spring of 2023. Since we're making introductions, you'll also meet a few members of our pro-staff, and the founder of Schenk Knives, Norman Schenk.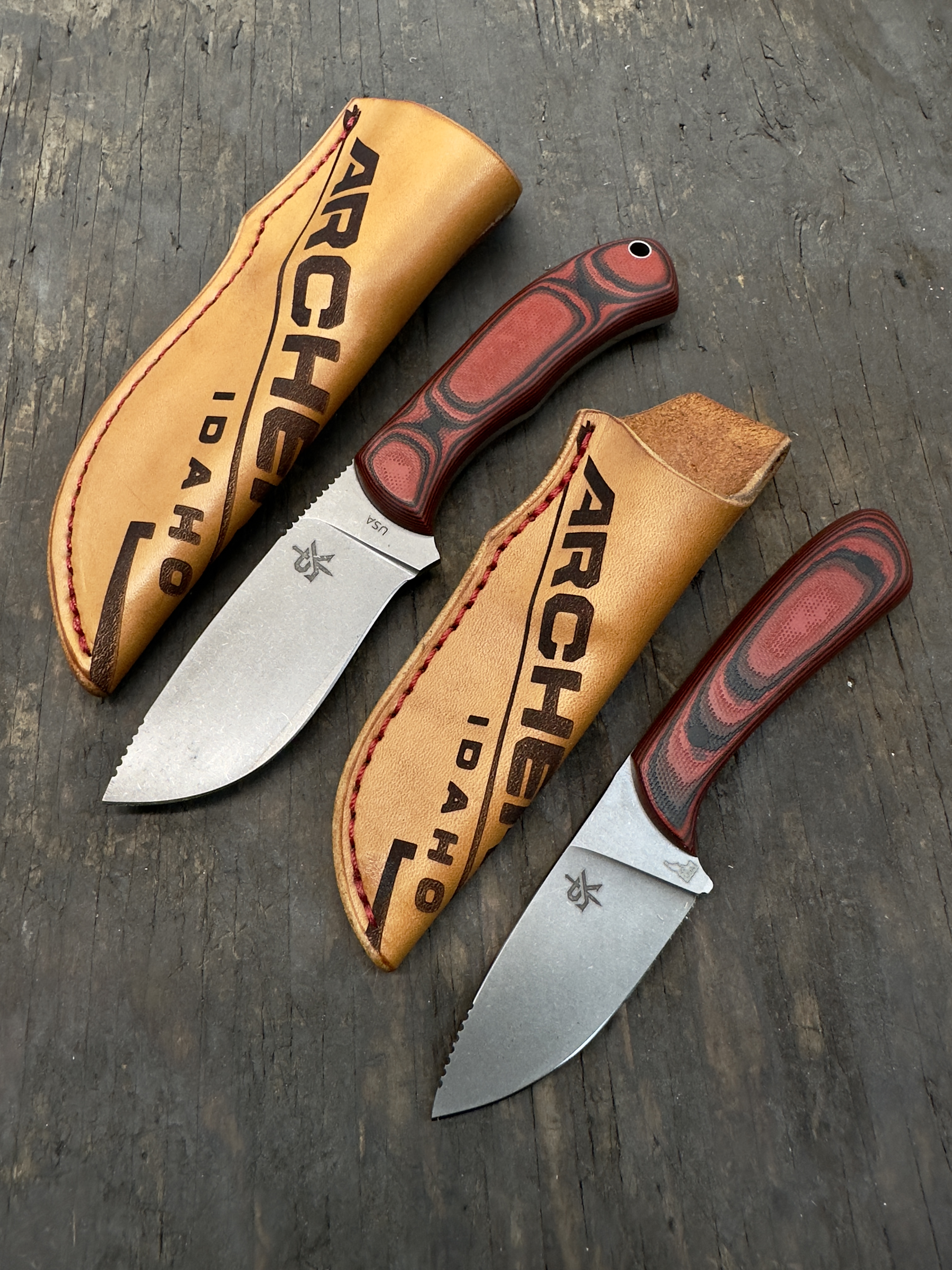 Exciting things are on the horizon, and you won't want to miss any of it. Let our passion become your obsession!