This week from the bench...Factory Store.
This week we spent some time working on our Factory Store. Not many folks are aware we even have a retail location, but we've been selling knives from our Factory Store for quite some time. Last year we did some painting and put in display cases, which led to a soft opening of the store. Over the past few months, we've had an increasing amount of foot traffic and knew we needed to spend some time finishing the store. With the country slowing down, we decided it was a perfect time to make a few updates to the store.
First, we added a fresh coat of paint to all of the doors. These red doors and black trim really add a nice color pop to the room. We also built some storage shelves and we put between each of the display cases. Both shelves have our laser cut logo and leather mat top which protects knives from scratching when they are being pulled out of the cases.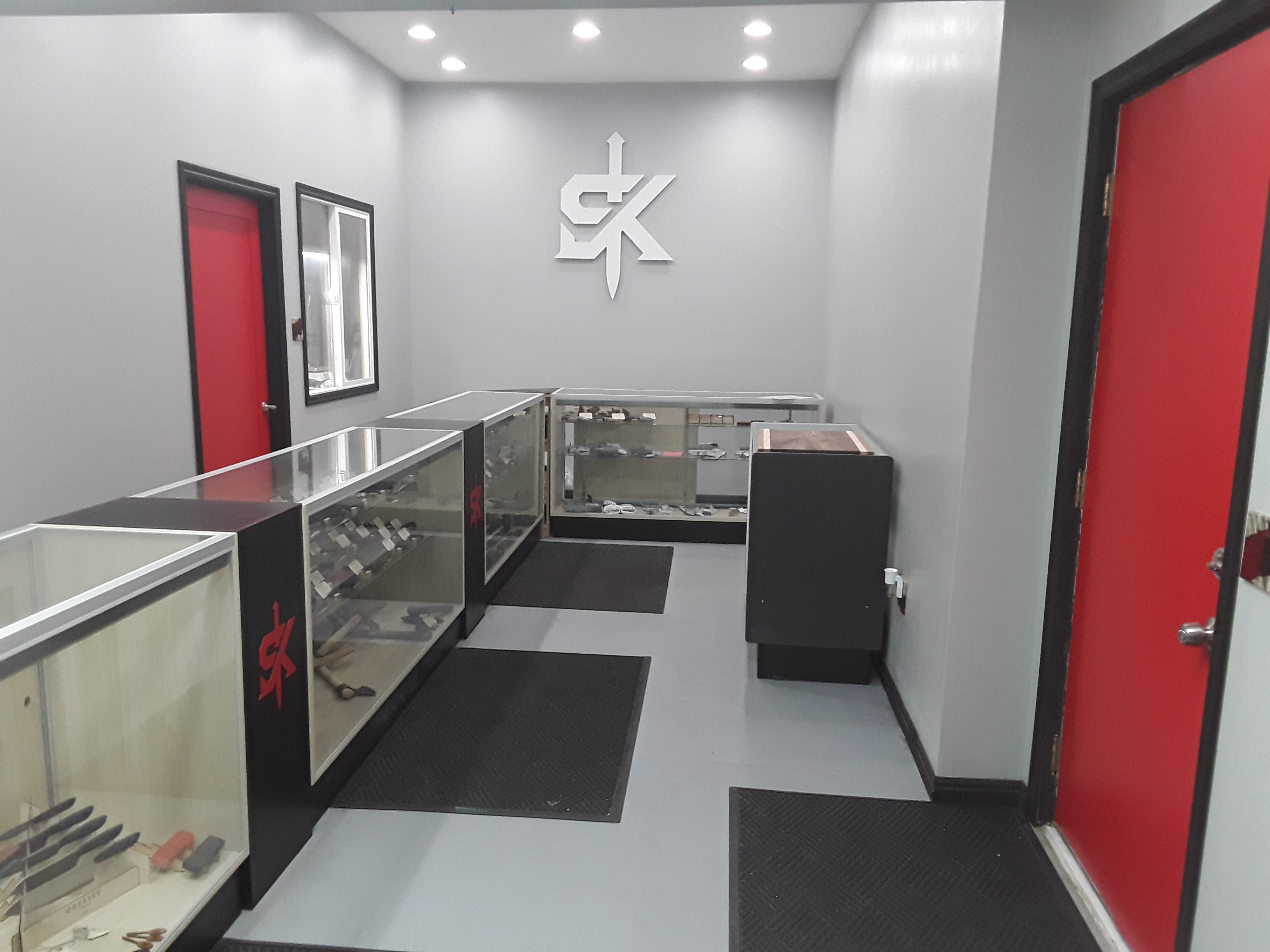 We also made some outlet and switch covers which turned out better than we could have imagined. These covers are a mix of wood and resin. After being pulled from the mold, we put them on our CNC Router and within a few minutes, they were installed.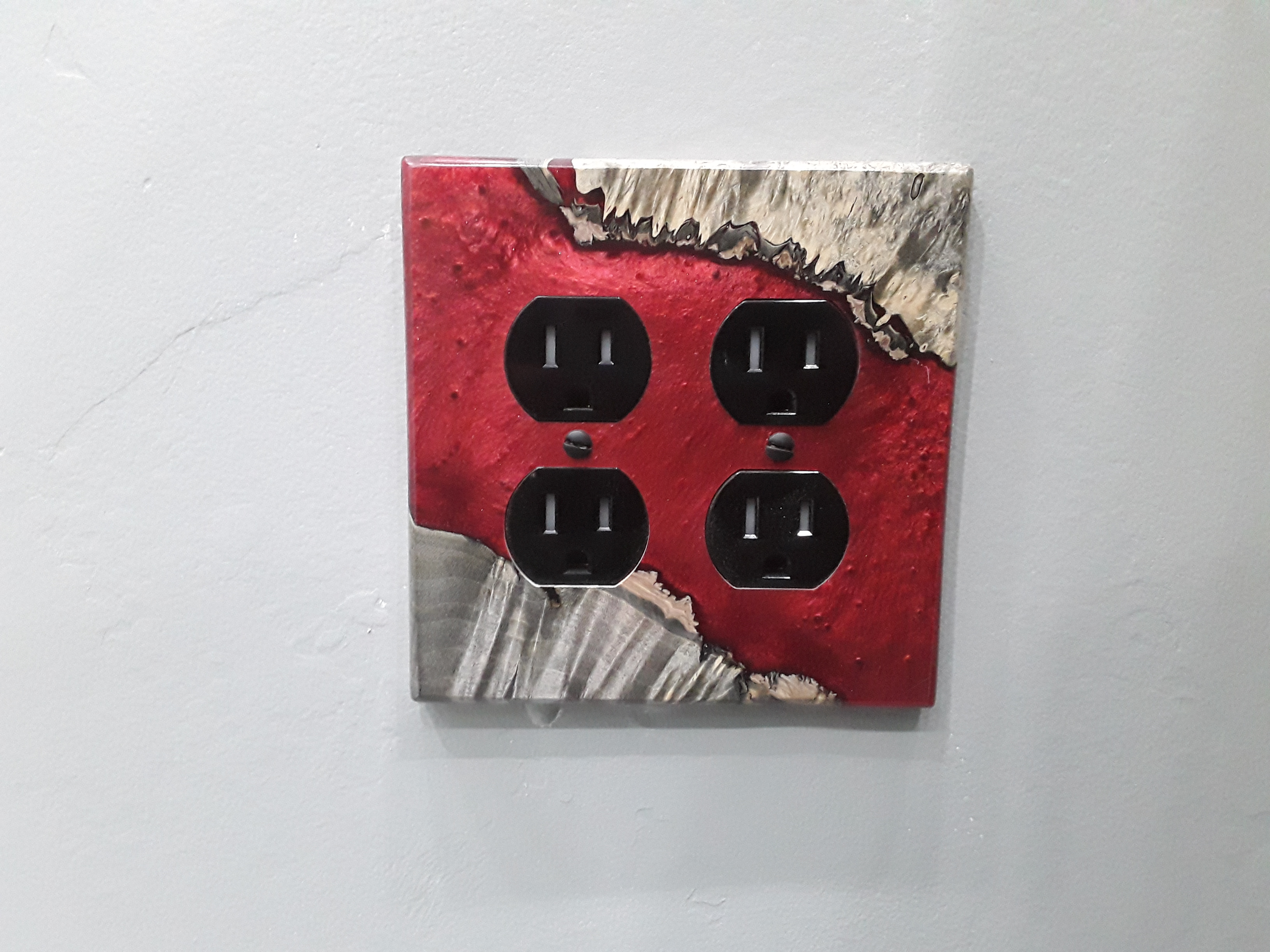 Lastly, we wanted to make sure that every knife was priced and could easily be seen. These little knife stands hold the blade and description card perfectly. Right now we have over 100 knives on display, just waiting for you to drop in and pick yours out.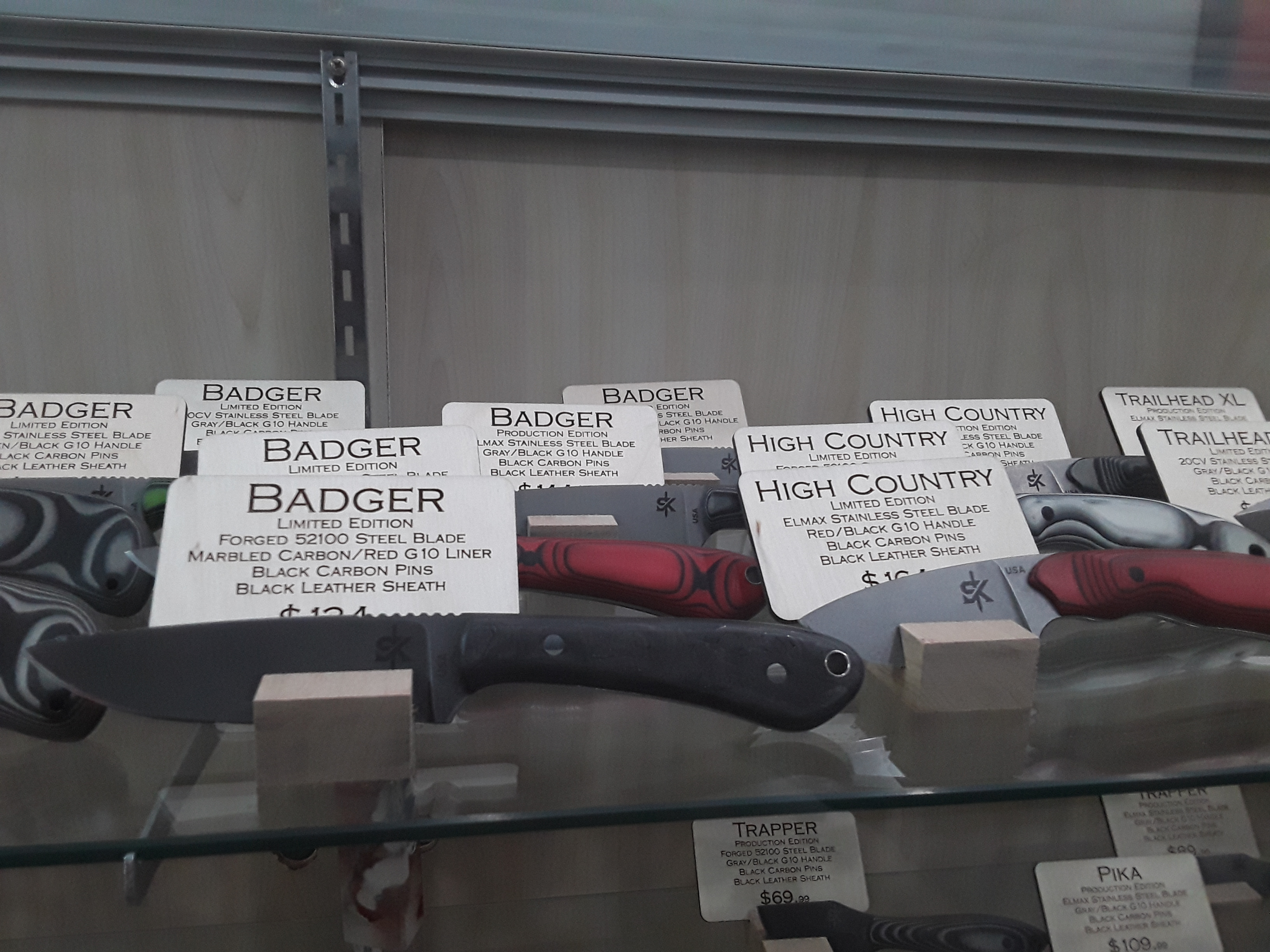 There's still more we want to do to finish up the store before having a hard open later this summer. We need to hang some pictures and framed art, along with a few knife themed pieces. I tried to get Norm's record book grizzly bear for the corner behind the counter, but the Museum of Idaho didn't want to remove it from their Wild West display.
As updates are made, we'll post photos and quick stories to the blog. If you're ever in the Idaho Falls area, be sure to stop by the Factory and check out the Store. We're always adding Custom and Limited run knives, and we have plenty of Schenk Production knives on hand to choose from as well. Until then, stay healthy, safe and sharp!